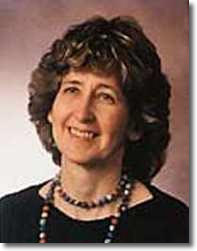 Krisztina Wehner, pianist, teacher at the Oberschützen branch of the Graz Music Academy It was a good twenty-five years ago when I, as a piano student at the Music Academy, had to come to terms with the devastating doctors' verdict that my frequent arm pain was incurable due to my sensitive nervous system and my lack of physical strength. In this despondent condition my worried guardian angel led me into the hands of Uncle Géza, and after my start as a doubting Thomas I gradually became a cooperative student. Slowly I gathered strength as I learned how to walk and breathe correctly and to use my energy efficiently.

His ingenious, a thousand times recurring in varied forms, yet ever-new exercises were instrumental in helping me to secure my present college teaching position as a piano coach.

In this very demanding sphere of work, it no longer poses any difficulty for me to be able to play evening concerts, making music with full strength and freedom even after a full day's work at the piano.

Since then I always arrange my schedule so that I can come home for my weekly "maintenance" gymnastics exercises, and thereby begin the next week refreshed in mind and body.

Thus it is that these workout sessions have become my life's most solid, indispensable pillars.