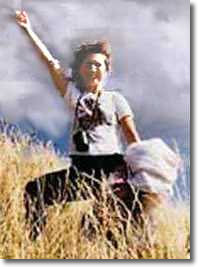 Valéria Szervánszky, pianist, London
Uncle Géza's teaching is no ordinary kind of experience. His genius cannot be copied, or learned, or perhaps even understood.
Anyone can give workout classes, but he deals not only with physical movement, but with the complete person; and that I have never experienced anywhere else with anyone.
Today I no longer am able to participate in his classes, but I still follow his teachings in my own fitness training and I also strive to bring up my children in this same spirit.